COLORADO RFID WALLET - Saddle Leather
169331007
249.00 PLN

COLORADO RFID WALLET - Saddle Leather 1693310
A great little wallet! This unique wallet is made from specially treated vegetable tanned leather, 'The Original Legendary Vintage Saddle Leather', which has been treated with wax and then heated in presses to create an aged and patina effect. This special application of wax allows the wallet to develop a unique character as it ages, with discolourations, stains and scratches that give it a personal vintage charm. Amazingly capacious - will store a multitude of payment cards and documents. The special gradual ejection mechanism - "pul", ensures quick and easy access to the cards. The elegant functionality of this wallet also includes an additional, spacious note pocket and a snap-fastening flap. Thanks to the RFID technology used in its design, your sensitive data and credit card funds are completely safe and protected from unauthorised scanning or theft. All this adds up to the patented COLORADO design - the only one of its kind on the market. Handmade with care - for your complete satisfaction in use. Packaged in an elegant box - give it as a gift! Perfect minimalism. For those who demand more. Read the BOSTON vs COLORADO comparison
Colors :

brown - light

brown - light

brown - light

brown - light

brown - light

brown - light
Certified product:
Product features and description
A great little wallet!
This unique wallet is made from specially treated vegetable tanned leather, 'The Original Legendary Vintage Saddle Leather', which has been treated with wax and then heated in presses to create an aged and patina effect. This special application of wax allows the wallet to develop a unique character as it ages, with discolourations, stains and scratches that give it a personal vintage charm.
Amazingly capacious - will store a multitude of payment cards and documents. The special gradual ejection mechanism - "pul", ensures quick and easy access to the cards. The elegant functionality of this wallet also includes an additional, spacious note pocket and a snap-fastening flap. Thanks to the RFID technology used in its design, your sensitive data and credit card funds are completely safe and protected from unauthorised scanning or theft.
All this adds up to the patented COLORADO design - the only one of its kind on the market.
Handmade with care - for your complete satisfaction in use. Packaged in an elegant box - give it as a gift!
Perfect minimalism. For those who demand more.
Read the BOSTON vs COLORADO comparison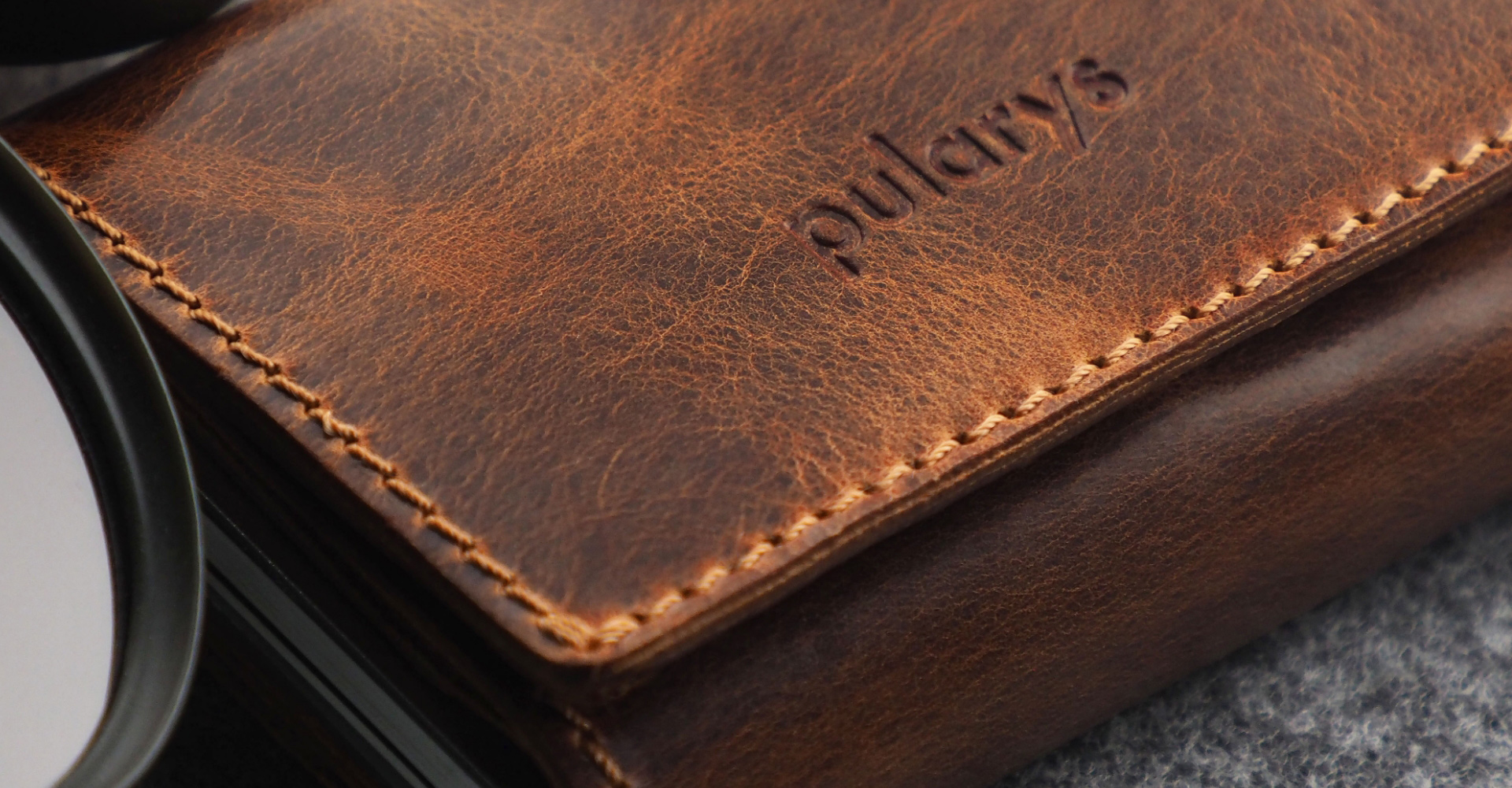 The Original Legendary Vintage Saddle Leather
vegetable tanned and oiled leather
An error has occurred, please try again in a moment.
Recommended products - how about...