Pen sets make the perfect gift for both men and women. Choosing the one that fits the person's personality and occasion as well is the best thing to make it very special. These sets of pens are quite unique thanks to the gemstones that decorate them, adding a bit of symbolism and magic. Some believe that crystals, gemstones, and minerals give strength and positively influence our lives. The belief in their magical properties dates back thousands of years B.C. - as evidenced by finds in the form of amulets, even from the Stone Age. Even then, they were used as talismans to ward off evil forces or, on the contrary, to attract positive events. Interestingly, they were also used in astrological and medical practices. 
Are you wondering which gemstone to choose? Learn about the magical properties of gemstones and their symbolism. Choose a pen set perfectly suited to you or the person you want to offer a gift to. 
.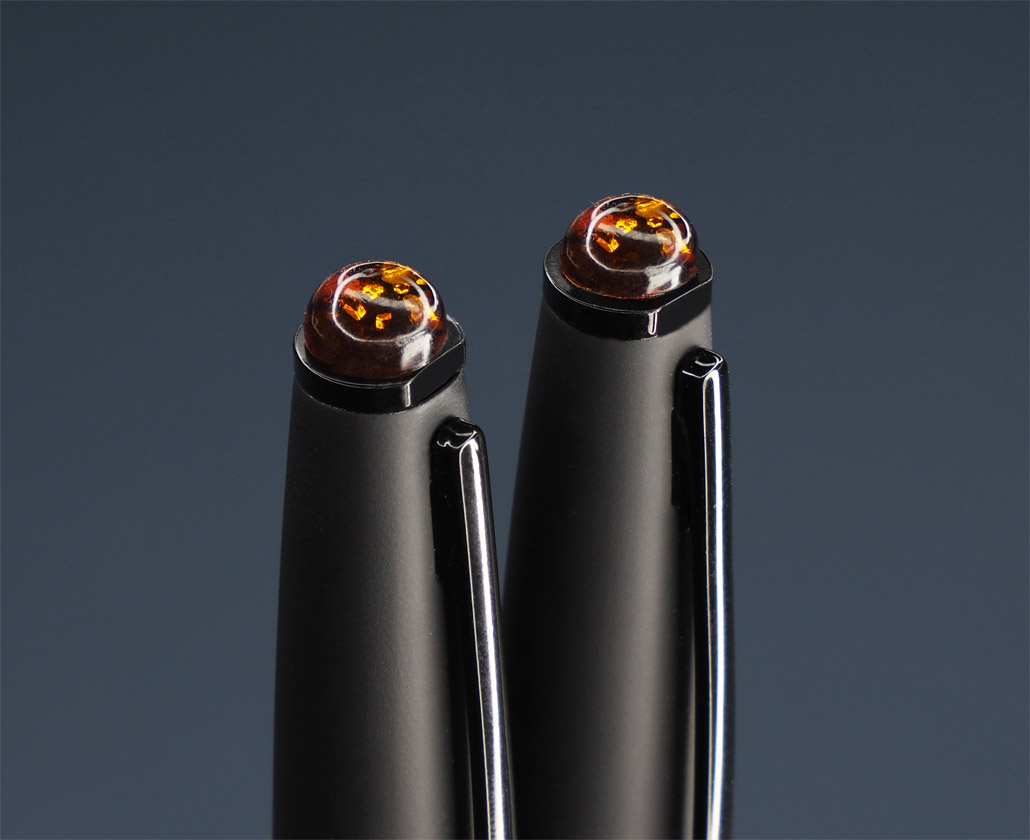 Amber - Is a symbol of success and optimism. For thousands of years, it has been used as a good luck talisman and an amulet to encourage good decision-making. Amber activates dormant potential and cleanses negative energy. It is a perfect gift for those starting a new stage of life.